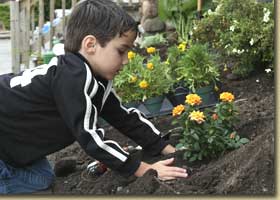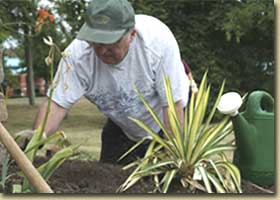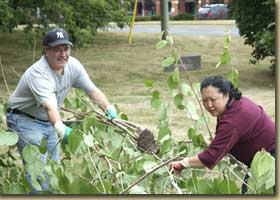 Please take our on-line survey!
Newsletter FROM THE CENTRE:
August 2007
March 2007
Fall 2006
Summer 2006
Winter 2005/6
Fall 2005
Backgrounder Part III
The Durham West Arts Centre: Struggle for Existence
Parts I outlined 20 years of arts advocacy leading up to the April 2004 opening of DWAC; Part II featured the steps that gave DWAC visibility and credibility.
As DWAC advances once again to municipal councils for support, it faces many challenges, the largest being COMMUNICATIONS. DWAC is on its second Business Plan in two years, raised or leveraged $340,000 of support for a two year pilot, has provided excellent value for municipal funding dollars by providing arts programs for 70,000 individuals and has the facilities project well in hand. "Rumours persist that we have no Business Plan, that we don't have a clear vision of the Facilities Project and that we can't fundraise. It's all untrue. We're on our second Business Plan. We undertook a year long study of what artists and arts groups wanted in a performing arts centre and we have draft architectural drawings that show that vision. We've also raised or leveraged $90,000 in support above the original $250,000 in grants we were able to obtain. For an organization that's a mere 19 months old, that's remarkable", says Executive Director Littlefield.
---
The Durham West Arts Centre: Visibility and Credibility
---
Durham West Arts Centre: A long history of arts advocacy
Photography by Mary Cook
---
The Durham West Arts Centre exists to create, manage, and operate a centre for the advancement and promotion of artistic disciplines, and related activities throughout the community, for the benefit of the residents of the Regional Municipality of Durham, and the Province of Ontario.
Durham West Arts Centre