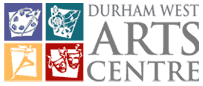 facebook DWAC


facebook Studio Tour


Vist us on facebook!
Thanks to our 2018 Tour
Corporate Sponsors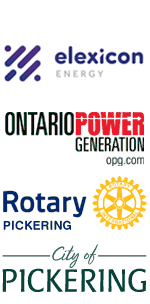 Curry's

Members of the Durham West Arts Centre can enjoy a 10% discount on art supplies purchased from the Whitby location when they present their DWAC membership card.

Cultural Expressions

A unique collection of original works of art and prints by local artist and artists from different cultures and countries: sculpture, glass, pottery, photography, jewellery, home decor accents, and more …

Durham Sustainability

Durham Sustain Ability (DSA) is a non-profit organization based in Durham that links local sustainable actions to larger global issues. Durham Sustain Ability has been creating tools for change since 1982. Our staff and volunteers focus on practical, positive solutions. Building on its success with the blue box Durham Sustain Ability uses conservation education to increase the number of residents involved in environmental practices in their homes, workplaces, and communities.

Durham Toursim

PineRidge Arts Council

The PineRidge Arts Council (PRAC) is a non-profit volunteer organization dedicated to enhance the quality of life within the community by developing widespread appreciation, support and involvement in the arts since 1989.

Scugog Council for the Arts

The Scugog Council for the Arts strives to provide a strong voice for the arts in Scugog Township. Through the facilitation of collaborative relationships among artists, organizations, businesses and government, the Council contributes to the vibrancy of the arts and community life.

PineRidge Arts Council is pleased to announce the opening of SilverStone Gallery at 617 Liverpool Road Pickering. www.SilverStone Gallery.org

Gallery Winter Hours:
Thursday to Sunday noon to 6 pm

Thanks to our generous sponsors and supporters.
Memberships with:
PineRidge Arts Council
City of Pickering
Durham Tourism | Town of Ajax

Mailing Address: P.O. Box 667 | Pickering, ON L1V 3T3 | Canada


Our Mission is to support, promote and present world-class, contemporary arts and culture. Through education, presentation and
partnership we will continue to develop awareness and engagement in the arts, increase our audience and membership, be
sustainable and champion the intrinsic need of arts and culture to our community.

Layout and design by Mary Cook © 2010 ~ 2018 | Conveyor belt slideshow script © Dynamic Drive DHTML code library