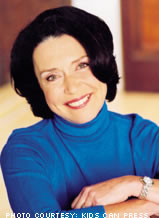 Show features Franklin the Turtle
story by Gwynn Scheltema, Reprinted from The Toronto Sun
July 25th, 2004

Franklin is a growing young turtle who, as his television stories always began, "...could count by twos and tie his shoes," and the new Durham West Arts Centre(DWAC) [read more here] located at 72B Old Kingston Road in Pickering Village is tying two upcoming exhibits around shoes and Franklin.
The first of the two exhibitions, "Size 8+" runs until Sepetember 10 and features the work of Ruth Abernathy, a sculptor probably best known for her interactive bronze statue of pianist Glenn Fould that graces the outside of the CBC Toronto studio named in his honour.

IF THE SHOE FITS
DWAC presents Abernathy's three steel sculptures of Ladies size 8 shoes together with work from six other area artists, Joan Attersley, Edward Falkenberg, Gail George, Wayne T. Headley, Wesley Rickert, and Patricia Whittle. "We're calling this show Size 8+, because it will fit the tastes of everyone," says Angie Littlefield, executive director of DWAC.
One of Abernathy's current projects is a sculpture of Franklin the Turtle which will be erected on Centre Island this Summer in preparation for the 20th Anniversary of the Frankling the Turtle books and the opening of the Franklin's Children's Garden in 2005. In keeping with this event, DWAC is hosting and exhibition of children's book illustrations called "Franklin the Turtle and the Illustrations of Brenda Clark" from September 23 to October 22.
Brenda Clark lives in Port Perry, and is the illustrator for the 29 Franklin books. The exhibition of 80 drawings and watercolours will also feature some of her earlier work such as her award-winning illustration "Little Fingerling" based on a Japanese story. "The artist definetly has a role in evolving the character that the writer creates," says Littlefield, "and visitors will be able to see how Franklin has changed over the 20 years from being a very turtle-like turtle to the back-packing little turtle boy we know and love today."

FOR KIDS AND ADULTS
"Another unique feature of the show," says Littlefield, "is the two-level presentation." "The children's level displays the original watercolours from the Franklin books mounted lower on the walls for the enjoyment of two-year-olds to seven-year-olds. "We want parents to be able to introduce the idea of attending art shows to their children," she says. To help parents, DWAC has produced a guide booklet that explains the role of the illustrator in the making of a children's book.
The higher adult level focuses on the evolution of the Franklin story from thumbnails and preliminary sketches to the final product.
An exciting feature of the show is the Franklin Read-A-Thon on the opening day of the exhibition. "We will be trying for a Guinness Book of World Records feat," says Littlefield. "Between 9 a.m. and 10:30 a.m. that day, teachers all over the redion will read Frankling stories aloud to children in school. Currently the record is 3,100 children involved. DWAC is trying for 5,000."
Clark and the author of Franklin books, Paulette Bourgeois(pictured), will also be at Dunbarton High School in Pickering that day to talk to the students