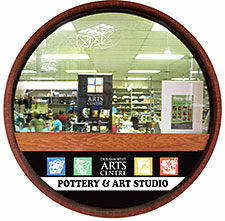 Pickering Recreation Centre
1867 Valley Farm Road
Pickering, Ontario L1V 1Y7
mapquest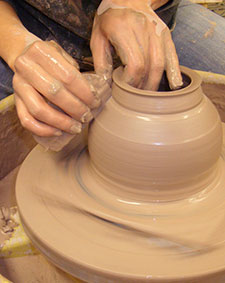 Art Class Registration form pdf
Children and Youth Pottery Classes
Pottery & Art Studio
Please note
All students must have their own tools. Studio will have took kits available for $20 (please request).
Beginner
The main focus of this class will be hand building and wheel thrown projects.
Intermediate
Students will become more comfortable creating hand-built and thrown projects by using the techniques learned in the introductory course.
Advanced
Students can work at their own pace. Emphasis is placed on technique, design and detail to develop their personal style.
Open Studio
Experienced potters, who are looking to improve and practice their techniques, may use this studio time to work on self-directed projects (clay not included).
Children & Youth
Students learn basic pottery techniques. Projects stimulate the imagination and develop pottery skills. Youth classes include 1 bag of clay. Clay is included for all projects in children's classes.
Special Pottery Events
Children | Youth
Special Group
Clay Events
Birthday Parties
Ladies Night | Wedding Shower
Schools | Guides | Beavers
Brownies | Cubs | Scouts
Come and sculpt a hand-built keepsake with your guests. You can choose from a series of displayed models | photographs at the Studio at the time of registration
For further information regarding special events, classes and registration forms please call the Studio.
Open Studio access at the cost of $3.00 per hour is available to any PS&AC registered student upon availability of space. Please be aware that there is no instruction during Open Studio.