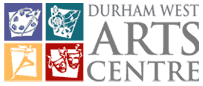 facebook DWAC


facebook Studio Tour


Vist us on facebook!
Thanks to our 2017 Tour
Corporate Sponsors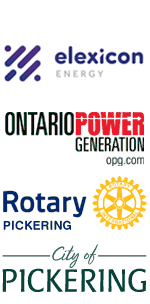 Call for Entry
10th Annual Durham West Studio Tour
Open to Ontario Artists and Artisans

Application Deadline: Saturday, December 9, 2017
Saturday, April 21st & Sunday, April 22nd , 2018 | 10:00 am to 5:00 pm
Download Entry Form HERE

2018 Organizing Committee Contacts
Gordon Reidt
Colin Whitebread
David Green

---

2017 Tour and Artists | 2016 TOUR AND ARTISTS | 2015 Tour and Artists

---

---


Thanks to our generous sponsors and supporters.
Memberships with:
PineRidge Arts Council
City of Pickering
Durham Tourism | Town of Ajax

Mailing Address: P.O. Box 667 | Pickering, ON L1V 3T3 | Canada
Durham West Arts Centre Inc. | Pickering Recreation Complex | 1867 Valley Farm Road | Pickering, ON L1V 3Y7 | Canada
T. 905.420.2667

Our Mission is to support, promote and present world-class, contemporary arts and culture. Through education, presentation and
partnership we will continue to develop awareness and engagement in the arts, increase our audience and membership, be
sustainable and champion the intrinsic need of arts and culture to our community.

Layout and design by Mary Cook © 2010 ~ 2017 | Conveyor belt slideshow script © Dynamic Drive DHTML code library