It is time again for the Durham West Art Centre's annual Spring Studio Tour. 2016 marks the 8th year that Durham artists will open their studios to the public highlighting the wealth of creative talent within our region. Taking place on Saturday, April 23 and Sunday, April 24, from 10:00 AM to 5:00 PM, this successful event returns with a line-up of 24 artists showcasing a diverse range of creative works. This free, self-guided tour allows visitors to speak to emerging to senior artists working in a variety of media, including photography, stained glass, pottery, painting, sculpture and jewelry. Not only do visitors get the unique opportunity to engage with working artists and invited guests in their studio spaces to discuss techniques and processes, many of the artists will have their presented works available for purchase, adding to the idea of the event as a virtual treasure hunt. There is a wealth of creativity and talent waiting to be discovered in Durham truly representing our claim to "Expect the Unexpected!"
2016 PARTICIPATING ARTISTS:
See below for artist bios.
Judy Bear ~ (Guest at Gordon Reidt's) www.judybear.ca
Jean Beettam ~ (Guest at Petra Dettmann's)
Wendy Bermingham ~ www.wendyberminghamart.ca
Daniella Boerhof ~ (Guest at Hanneke Koonstra's) www.metallytwisted.com
Amanda Brittin ~ (Guest at Gayle Temple's) www.amandabrittin.com
Debbie Dell ~ (Guest at Sue Slocum's)
Petra Dettman ~www.serenitystainedglass.ca
Lela Filipovski ~ (Guest at Kim Lowes') www.lelafilipovski.com
Cheryl Fulcher ~ (Guest at Gordon Reidt's) www.chainedreactiondesigns.com
Ed Keith ~ (Guest at Colin Whitebread's)
Hanneke Koonstra ~ www.hannekekoonstrafineart.com
Clay James ~ (Guest at Petra Dettmann's) www.scrimshawbyclay.tumblr.com
Kim Lowes ~www.kimlowes.ca
Patricia Lynes ~
Yvonne Meissner www.yvonnemariemeissner.com
Marion Meyers (Guest at Kim Lowes') www.marionmeyers.com
Kim Price ~ (Guest at Wendy Bermingham's ) www.kimberleyprice.com
Julia Rayer ~
Gordon Reidt ~
Heather Salzman ~ (Guest at Petra Dettmann's)
Lis Simpson ~ (Guest at Colin Whitebread's)
Sue Slocum ~www.sueslocum.weebly.com
Gayle Temple ~
Colin Whitehead ~
---
ARTIST BIO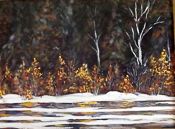 Judy Bear
Painting #8
(Guest at Gordon Reidt's )
1744 Finch Ave., Pickering
905-649-8956
judybear.art@gmail.com
www.judybear.ca
Raised in Toronto, Judy completed an Honours Bachelor of Fine Arts degree at Queen's University. For the past two decades, she established a variety of art courses both public and private from her home studio in Uxbridge, taught at Durham College for 10 years, was on the board of the Latcham Gallery, worked with designers, theatre, and private commissions while participating in a variety of group and one-person shows. Ongoing involvement as a participant in the Artist in the School programs eventually led to her return to University to obtain a Bachelor of Education in 2006.
Her paintings explore the textures of nature, the colours of sounds and layers of time to reflect on the essence of life.
---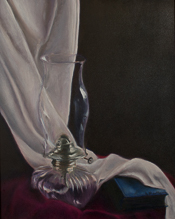 Jean Beettam
Painting #7
(Guest at Petra Dettmann's )
3490 9th Concession, Claremont
705-438-5567
beettam@sympatico.ca
After retiring from Bell Canada in the year 2000, Jean and her husband Ken moved to Lindsay area and it was then that she decided to pursue her keen interest in art. She took many courses with local artists, working in watercolour and then beginning a four year course with Pauline Bradshaw, a graduate of the Toronto Academy of Realistic Art. This is how she learned and was trained in the classical tradition. Jean also enjoys painting in watercolour. She paints landscapes, florals, seascapes, and local barns. Jean has entered and sold paintings in various shows and her work can be found in private collections locally, across Canada and in the United States.
---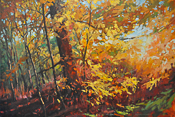 Wendy Bermingham
Painting #10
541 Braeburn Cres, Pickering
905-837-2467
wendybermingham@bell.net
www.wendyberminghamart.ca
Wendy has had a passion for art and for the natural world for a long as she can remember. What drives her passion is her attraction for the dramatic effects of light on the land and in sharing with the viewer that single moment in time when the light will never be the same again. She says of her work: "I love to paint the rural Ontario landscape with its quiet winding rivers, bright gold wheat fields and hidden forest paths. My other passion is painting outdoors or "en plein air" to capture the light and colours directly, using impressionistic brush strokes and then bringing that energy back into my studio paintings." Wendy is an elected member of both the Society of Canadian Artists and Ontario Society of Artists.
---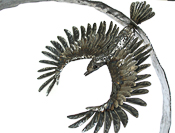 Daniella Boerhof
Sculpture #1
(Guest at Hanneke Koonstra's)
512 Albright Road, RR#4, Uxbridge
416-219-7714
dboerhof@yahoo.ca
www.metallytwisted.com
Daniella is a metal sculptor who has loved all mediums of art from a young age. Growing up with a father who is a welder it seemed natural to turn to metal as her material of choice. Twisting, hammering, welding and creating, Daniella's fantastical sculptural works bringing life to metal in powerful works that are created for outdoor commissions as well as indoor displays. She takes great joy in taking a material that is hard and seemingly set in its shape and turning it into something natural and alive.
---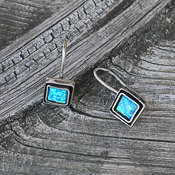 Amanda Brittin
Jewellery #4
(Guest at Gayle Temple's)
5097 Old Brock Road, Claremont
905-251-9849
amandajanebrittin@gmail.com
www.amandabrittin.com
Amanda Brittin is an artist from Mount Albert, Ontario, working with silver, gold and gemstones in my jewellery. She received an Honours B.A. in Anthropology and Archaeology, an educational background that has greatly informed her design choices. She has exhibited her jewellery in group exhibitions at the Rail's End Gallery in Haliburton and King Heritage Centre in King City. Of her work, she states: "Although I work in a variety of media, including jewellery, mosaics and floorcloths, my work has a unifying element in that I focus on the functional aspects of creativity. I infuse beauty, fun and whimsy into the pieces I create, and I want these works of art to be part of daily living; whether it is a colourful mosaic mirror, a funky turquoise and silver ring or crazy octopus on a canvas floorcloth. If I had a motto for my work, it would be - form, function and fun! My current work includes lots of cheeky birds and sea creatures."
---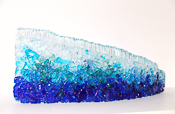 Debbie Dell
Glass # 9
(Guest at Sue Slocum's)
705 Sandcastle Ct. Pickering
905-728-6506
djdz@rogers.com
Debbie is a glass artist whose experiments lead to beautiful creations that must be seen. She has participated in such shows as The One of a Kind, Coburg Art Festival and several other events. Her work is also shown in a number of galleries throughout Ontario and Quebec.
---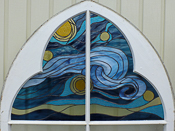 Petra Dettman
Glass #7
3490 9th Concession, Claremont
905-655-6930
info@serenitystainedglass.ca
www.serenitystainedglass.ca
"Coming from a family of visual artists, I have searched for a long time to find my Medium. With stained glass I can let the colours and textures of the galss do the painting. I choose specific pieces of glass to convey movement and flow. I get inspired by Nature, whimsical designs and other visual art."
---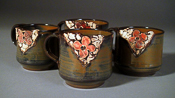 Lela Filipovski
Pottery #5
(Guest at Kim Lowes')
550 Uxbridge, Pickering
Townline Road, Uxbridge
905-576-5386
lelafilipovski@yahoo.com | www.lelafilipovski.com
The idea behind Lela's unique and recognizable style in ceramics originates from the organic properties of clay and with innate traits of the medium, allowing the natural colour and texture of clay to come through. She likes to experiment with shape and form, and through this experimentation discover new shapes that look outside of the conventional way of pottery, while also adhering to high standards of craftsmanship that have been passed on for centuries. Based in Oshawa, where she runs her own pottery studio, her pottery has been showcased in numerous exhibitions and shows.
She earned a Graduate Certificate in Ceramics from the Haliburton School of the Arts and a Visual and Creative Arts Diploma from Sir Sandford Fleming College in Peterborough. She also teaches courses in ceramics in Toronto, Pickering and Bowmanville.
---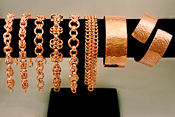 Cheryl Fulcher
Jewelry #8
(Guest at Gordon Reidt's )
1744 Finch Ave., Pickering
416-558-1983
cheryl@chainedreactiondesigns.com
www.chainedreactiondesigns.com
Cheryl Fulcher's jewelry is art in metal. Studying Jewelry Arts at George Brown College and growing up with the influence of invention and attention to detail, she has brought a flow and balance to her chain link creations. Starting from various gauges of sterling silver, she hand winds wire into links making timeless classics and fascination original designs. Her earrings are complimented by beads and semi-precious stones. She has also added a fun, colourful side to her work, using stainless steel and rubber "o" rings.
---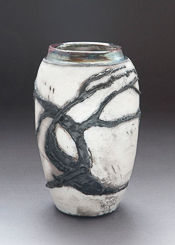 Ed Keith
Pottery #2
(Guest of Colin Whitebread's)
5005 Sideline 34 Road
RR#6, Claremont
905-640-8251
ekeith@rogers.com
In 1970, Ed began his exploration of clay, sculpture and pottery as an elementary school teacher in Scarborough. From 1973 to 1998, he taught pottery at Scarborough summer art camps for students and adults. Between 1970 and 2014, Ed did extensive exploration of Raku firing techniques. After he retired in 2001, he became a member of Aurora Potter's Guild. From 2001 to 2015, Ed taught sculpture and Raku firing to members of Aurora Guild and taught adult sculpture and pottery classes at Cedar Ridge Creative Centre. Ed also organized and supervised "Rakudu" Day events at Cedar Ridge Creative Centre and at Don Mills Collegiate for 19 years. He has exhibited at Pine Tree Potters' (Aurora), the Beyond the Craft show in Stouville for 5 years and as a member of the Stouville Studio Tour for 10 years. From 2013 to 2015, he also demonstrated and supervised Raku firings at the Gardiner Museum of Ceramics Arts (Toronto) twice annually.
---
Hanneke Koonstra
Painting #1
512 Albright Road, RR#4, Uxbridge
905-649-3195
koonstra@aol.com
www.hannekekoonstrafineart.com
Since coming to Canada from the Netherlands as young girl, art has played an important part of Hanneke's life. Come marvel at her florals and landscapes at her lovely studio on the Oak Ridges Morane.
---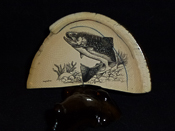 Clay James
Scrimshaw #7
(Guest of Petra Dettmann's)
3490 9th Concession, Claremont
905-420-3264
clayrose@sympatico.ca
www.scrimshawbyclay.tumblr.com
Clay James was born in London, England. After completing his education in England, he served in the Royal Navy and the Royal Canadian Navy, Fleet Air Arm, followed by several years of Diving. Since then, a career in the theatre world focused mainly in costume design and propmaster. When he was a member of the Upper Canada Rifle Club, his interest in scrimshaw developed. He started out carving powder horns and accessories for the shows and has moved on to decorative scrimshaw pieces since he retired. Clay is a dedicated artist whose varied personal artistic and professional experiences have shaped his approach to Scrimshaw. Accomplished and self-taught, Clay produces wonderful pieces that reflect his interest in animals and traditional tall ships. In addition to participating in the local Uxbridge Art in the Park and the Pickering Artfest , Clay is a member of the Miniature Art Society of Florida and participates in their prestigious International Art Show annually.
---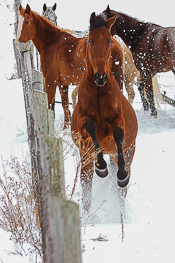 Kim Lowes
Photography #5
560 Uxbridge, Pickering
Townline Road, Uxbridge
905-649-1369
klowes52@hotmail.com
www.kimlowes.ca
Kim Lowes is an award-winning professional photographer whose first love is wildlife and nature scenes. On childhood excursions with his father, Kim developed a love of nature and wildlife which he has explored through the lens of his camera for over 40 years. He believes that his images capture their unique beauty and will encourage us to protect them for the future. Kim presents these life forces on his property in Uxbridge, hiking throughout Ontario and travelling to destinations such as Australia, Botswana, China, England, Mexico, Nepal and the United States.
---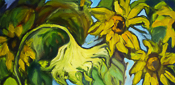 Patricia Lynes
Painting #5
4745 Brock Rd., Pickering
905-515-0524
plynes@gradina.ca
Patricia has been painting for over 20 years studying fine art at the University of Guelph, Emily Carr and Ontario College of Art and Design and Dundas Valley School of Art. She has exhibited in group shows in B.C. and Ontario including the Milton Studio Tour (2007‐2013), Artists in the Country Show (Flamborough) and Hamilton Conservatory for the Arts (2009). Lynes' painterly landscapes and figures convey an impression of place or a moment in time by emphasizing the physical beauty of form, colour and light. Paintings are windows open to life and memory. Like landscape, they provide solace and inspiration. Patricia prefers plein air and low light painting, working primarily in oils. She also works in acrylic. Her paintings strive to encompass in gesture the altering states of the natural world especially through the changing light of the seasons. Residing in both Claremont and Carlisle, she strives to capture the changing character of local landscape.
---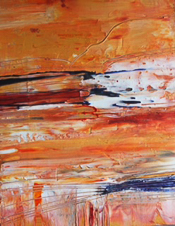 Yvonne Meissner
Painting # 6
4465 Westney Road, Claremont
905-649-2841
y.h.meissner@gmail.com
www.yvonnemariemeissner.com
Yvonne, an OCAD graduate works on canvas and wood and is particularly interested in the tactile qualities resulting from painting and layering with mixed media. This process results in exquisite low relief abstract forms.
---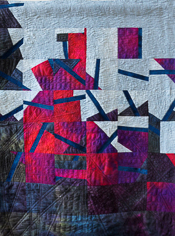 Marion Meyers
Encaustic, Textiles #5
(Guest at Kim Lowes')
550 Uxbridge, Pickering
Townline Road, Uxbridge
905-985-1335
art@marionmeyers.com
www.marionmeyers.com
Marion stated painting at a young age, drawing the back alleys and store fronts of Toronto as a teenager, taking photos of her ongoing travels. Strong lines, intriguing perspectives and whimsical colour combinations draw her into urban landscapes. Working in encaustic (beeswax and damar resin), her paintings draw in viewers through layers of luminous colours and rich textures of scenes they will recognize and relate to. This is also true of her quilts, whether they are original modern bed quilts or scenic wall quilts, the colours of her hand-dyed fabric and detailed thread work involve people in things both useful and beautiful. She's expanded her media to include monoprints. Using fabric dyes she paints on a silk screen using brushes, sticks and sprayers, and then uses traditional printing methods to pull original artist designed prints onto paper.

---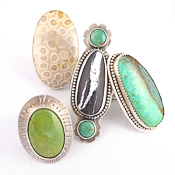 Kim Price
Jewelry #10
(Guest at Wendy Bermingham's )
541 Braeburn Cres, Pickering
416-434-2540
info@kimberleyprice.com
www.kimberleyprice.com
Price creates 'art jewellery' mixing styles, ages, textures and media. Her work spans ages and continents, bringing unexpected elements together to form beautiful pieces of body adornment. I place antique silver from Afghanistan or Morocco with trade beads from Venice, semi precious stones or Asian carved bone. I use my silversmithing skills to meld silver with the unusual, large pieces of vintage bakelite or handcrafted conch pendants from the Naga of northern India become beautiful rings or pendants. I may also meticulously pick through my containers of tiny seed beads, and one by one, weave together bright, graphic, one of kind wearable art.
---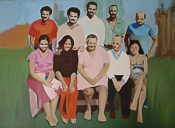 Julia Rayer
Painting #11
379 Chickadee Court, Pickering
905-831-2784
rayerj@gmail.com
Julia studied at the Ontario College of Art in the Fine/Experimental Arts Program and the Emily Carr University of Art and Design. Her choice of media has been photos, which she takes with her cell phone and camera and utilizes digital technology to assist in creating her paintings which are inspired from these images. Through portraits and landscapes, she is interested in allowing her artwork to promote environmental consciousness.
---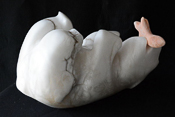 Gordon Reidt
Sculpture #8
1744 Finch Ave., Pickering
904-427-1847
creativestonesculptures@sympatico.ca
Gordon began doing stone sculpture in 2004. Using traditional methods and specialized tools, he incorporates a variety of techniques on many different stones. Gordon's "nature theme art" is enjoyed across Canada, Jerusalem and Australia
---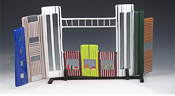 Heather Salzman
Fused Glass #5
(Guest at Kim Lowes')
550 Uxbridge, Pickering
Townline Road, Uxbridge
705-438-5567
salzman@xplornet.com
Heather is considered an urban glass artist, by the style of work she creates. She is self-taught and currently has her work in more than 8 countries. Heather continues to explore and learn new styles and techniques to constantly evolve her work. One of her signature styles is her black and white styles in which many of them incorporate a piano keyboard. A one day workshop changed the direction her art would take, knowing it fit my "out of the box" thinking. Her vision has always been to create fun and functional pieces of glass using the technique known as fused glass. Working with a kiln and firing glass from 1250F to 1700F to create movement and flow of glass. She has explored using all types of glass, tempered, float or window glass and specially tested glass to create Art pieces, functional bowls, plates and platters and even jewellery. Working with glass has allowed her to experiment with heat, colour and structure. Each piece is unique and has a story to tell. Heather's work can be seen in galleries and at various fine art exhibitions. She also has created work for commissions sale.
---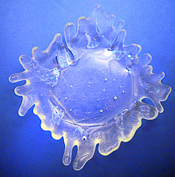 Lis Simpson
Glass #2
(Guest at Colin Whitebread's)
5005 Sideline 34 Road
RR#6, Claremont
905-473-1711
lisabeadn@xplornet.com
Lis' kiln-fired glass are small, exquisite art pieces, which include paperweights, tea lights, small dishes, and art glass objects. These abstract sculptures, jewellery or objets d'art shimmer with mystical textures and shapes. The art glass beads that I am drawn to create on the torch are those that shimmer and gleam with subtle "treasures" inside. The bead becomes a tiny abstract sculpture with its interplay of colour, texture, and iridescence. She has also used beads to make pens and hostess utensils. This year she has begun to create my own molds to make more unique objects. As one gazes into these dazzling artworks, one can be inspired and transformed in imagination!
---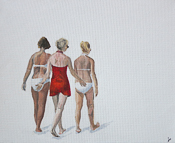 Sue Slocum
Painting # 9
705 Sandcastle Ct. Pickering
905-492-2161
sue@slocumandsmith.com
www.sueslocum.weebly.com
Art is about passion for Canadian artist Sue Slocum. She sees the natural world around her in patterns of colour and texture and juxtaposes elements to highlight contrast. She has lived in diverse locations, from New Zealand to South Africa, from Hawaii to Lake Huron and now has settled down on the shores of Lake Ontario. Now she is bringing her world experience to bear on her work as well as celebrating the beauty of the commonplace. She works in oil, acrylic, ink, clay and mixed media. Sue studied at Southampton School of the Arts, Station Gallery, Haliburton School of the Arts and at the McLaughlin Gallery. Sue has shown in Centurion, South Africa, Kincardine and Durham. Her art is currently hung internationally in both private and corporate collections.
---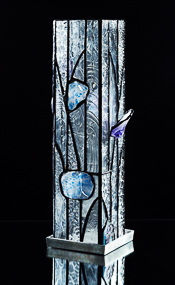 Gayle Temple
Glass #11
5097 Old Brock Road, Claremont
905-649-8091
gtemple23@gmail.com

Gayle's glass work includes both the sculptural and functional form. With an emphasis on pattern, texture and colour, she combines tumbled glass and stained glass with other unexpected mediums to create pieces which are truly unique and always one of a kind.
---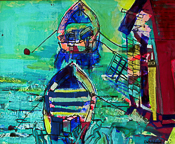 Colin Whitehead
Painting #2
5005 Sideline 34 Road
RR#6, Claremont
905-640-5073
colinwhitebread@gmail.com
Colin has been painting all his life but retired early in 2004 to dedicate serious time to daily painting. He taught visual arts, religion, and philosophy in high school for thirty plus years. After attending OCAD for several years he studied modern and contemporary artists who greatly influenced his expression. As well as paint daily, Colin has been teaching all ages and has given many workshops on creativity and expressive acrylic techniques.
---